Compliments are a great way to make someone feel good about themselves. They can also help build connections with people. The key to giving a meaningful compliment is to give personal compliments that are specific, sincere and relevant.
Pay attention: the first step is to pay attention and notice what the person does well. You might notice they have a nice smile, or they have been working hard, or that they are always cheerful in the morning when you see them in your office kitchen.
Be specific: this means be as detailed as possible when you share your compliment with the person by telling them what specifically you like about them or their work; for example, "I love how you always put a smile on my face when I see you."
Be sincere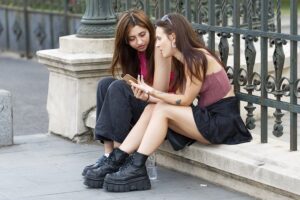 A compliment can be a way to show appreciation, but it can also be a way to build relationships.
Here are 5 simple steps on how to give a personalized and meaningful compliment:
1. Give the person eye contact and smile.
2. Make sure that your compliment is specific and personal.
3. Make sure that you have observed the person for at least 10 seconds before giving the compliment, so you can make it more personalized and meaningful.
4. Be careful not to give compliments too often, so they don't become meaningless or repetitive.
5. Acknowledge the other person's feelings when they receive your compliment; for example, say "I know that took courage" or "It sounds like you've been working hard."